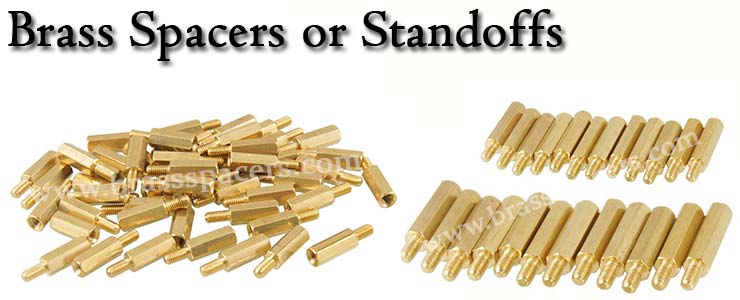 Brass Spacers or Standoffs
We at Umiya Enterprise provide Precision Quality of Brass Spacers or Standoffs as per customer's needs and requirements. Spacers are one type of fasteners and used with electrical hardware and electrical components to create space between two fasteners or any other objects for precisely position them for supporting purpose. That is mostly used in circuit board, panels, gear or in doors to provide sturdy support, alignment and spacing to a variety of different application such as circuit panel, circuit board assemblies and door.
Mostly our spacers can be hexagonal shape or in round shape with swage characteristics and no interior threading. That are Round, hex, square, swage, female threads, male threads and even knurling for insert-like properties are all available. Our spacers are available in different material and its Non-magnetic and electrically neutral materials also help to facilitate sensitive assembly needs. We offer Brass, Aluminium, plastic, Stainless Steel finishes also available in variety of sizes shapes as per specification of our valuable customers.
Our Brass Spacers or Standoffs Products