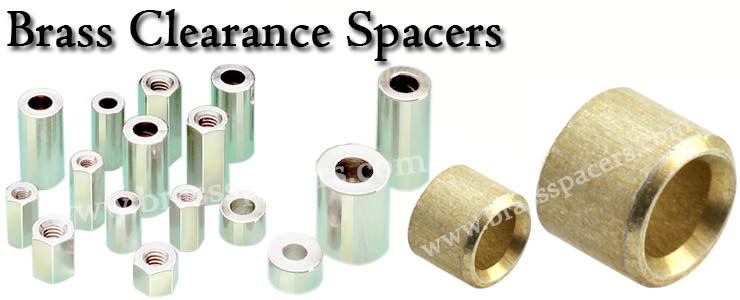 Brass Clearance Spacers
We at Umiya Enterprise provide precision quality of Clearance Spacers that are available in different diameter, threads and finishes as per customer's needs and requirements. Our precisely designed Clearance Spacers are normally used to allow assemble two parts of fastened parts together at a controlled distance from each other. Our plain non threaded Round Clearance spacers are used to fix fastener application at a controlled distance It's inside diameter slightly larger than the bolt diameter so that are fastened with a nuts and bolts. We offer with this different finish such as aluminium, nickel plating, Brass, chrome plated, Copper and plastic also. Our spacer's base material is free machining brass with nickel plating. Our aluminium spacers are provided with a chromate conversion protective coating so these gives high strength, corrosion resistance and longer service life. Our main specialization in producing non-standard Spacers that is available in a wide range of materials at very competitive prices. With this in mind we invite you to specify your requirements however large or small.
KEY FACTS- Stainless Steel Spacers
Material: Mild steel (230M07).
Finish: Zinc and passivity.
All dimensions in millimetres.
Type A (Male/Male) and Type C (Female/Female) Steel Pillars are available on request.
RoHS compliant.
Our Brass Clearance Spacers Products